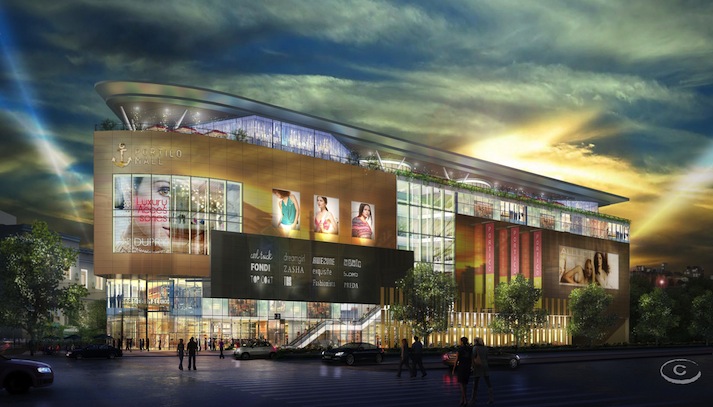 Portico Mall

Situated in Eastern Europe, on the Black Sea coast, Odessa is the most important port city of Ukraine. Since the building of the city by Russian Empress, Catherine the Great, Odessa has played the role of the colorful window to the world and the metropolitan center near the playground of the czars. Fashion, entertainment and arts historically have been at the epicenter of attention in this resort and trade port city.
Located in the heart of Odessa's historic district, and within steps from the Mayor's compound, Portico Mall offers a vertically arranged shopping experience and fine food and dining.
Caerus provided full cycle development consultancy services from feasibility and concept studies through permitting, construction buyout and marketing. The company's new concepts and ideas have been instrumental to Odessa CBD masterplan, and opened the world class architecture and design to the growing metropolis on the Black Sea.  The property occupies 753,000 square feet (70,000 sq. meters) on eight floors and a three level parking garage, hypermarket and major Western anchor tenants and retail brands. Construction was put on hold due to current political environment.