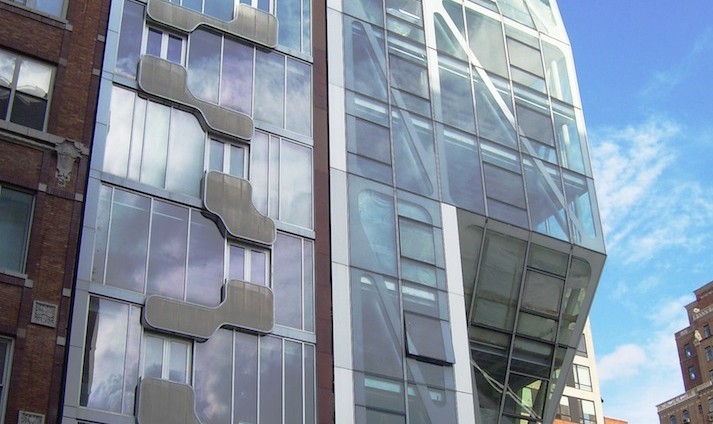 Highline 519

Completed in 2007, Highline 519 is a 12-story residential building located on Highline Park in the heart of West Chelsea. The neighborhood is home to the city's leading art galleries and a vibrant mixture of progressive and upscale shopping, dining and living. Designed by Lindy Roy, the building has become a recognizable address known for its superior quality of construction and landmark design which set the bar for West Chelsea developments to come.
The success of the project was based upon Leo Tsimmer's early recognition of the Highline Park promise. Having acquired the property in 2004, he led the development effort from initial concept through construction and sales. Caerus' vision and hands-on management allowed delivery of the project on time and on budget, and an IRR for investors of over 30%. The new building is credited as one of the first high design buildings completed along the Highline Park corridor.
I can safely say that Mr. Tsimmer is one of the few design-oriented real estate developers I have met, who genuinely share my vision for community based luxury living. Mr. Tsimmer's vision and unique approach, belief in community and desire to build neighborhoods not just a mere building, have rendered this block of Chelsea this much more lively and viable.
David von Spreckelsen,  Vice President,Toll Brothers Inc.
Caerus' Highline 519 was not only a commercial success, it was a catalyst for the wave of high design re-development that transformed Highline Park, an area now synonymous with downtown chic and upscale New York living. Clad in wooden paneling, perforated stainless steel and glass the dramatic building offers bespoke finishes inside out. The project developed Caerus' own vision of the city loft, a concept which has been proven time and again in New York developments since.