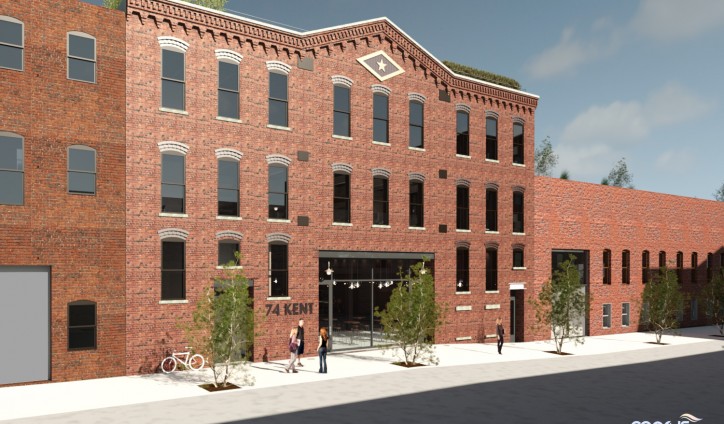 74 Kent Street
When a fire destroyed the plant in May 1872, Eberhard Faber decided to move the manufacturing plant to Brooklyn and resume production as quickly as possible by acquiring a large site containing existing factory buildings in industrial Greenpoint. 74 Kent Street was named one of the seven structures comprising Eberhard Pencil Factory Historic District established by New York City Landmarks Preservation Commission in 2007.
The acquisition of 74 Kent Street presented Caerus an opportunity to convert the historic warehouse property to a commercial asset. The strategy was particularly appealing due to rapidly changing neighborhood, proximity to subway and Manhattan bound ferry, unmet demand for modern office space on an already established block thanks to Kickstarter's Headquarters next door. The property had undergone complete gut renovation including excavation of a well-lit 12ft high cellar, replacement of all building's systems, new roof, new elevator, installation of large outdoor terraces on every floor and landscaped roof deck. Leasing opportunities available.
In December 2016, the recently completed 74 Kent hosted the Taste of Greenpoint Party with charitable donations to City Santa.